Trusted Interior Glass Processing Factory
Qingdao Apis Glass Industries Co., Ltd. is a professional shower glass and furniture glass manufacturer in Qingdao City, China. Specializing in glass tabletops, glass shower doors, printed glass, assembling shower enclosure, which is certified by CE and SGCC.
Established in 2005, as a customer focused factory, we have been designing our products in house to meet our customers' specific needs.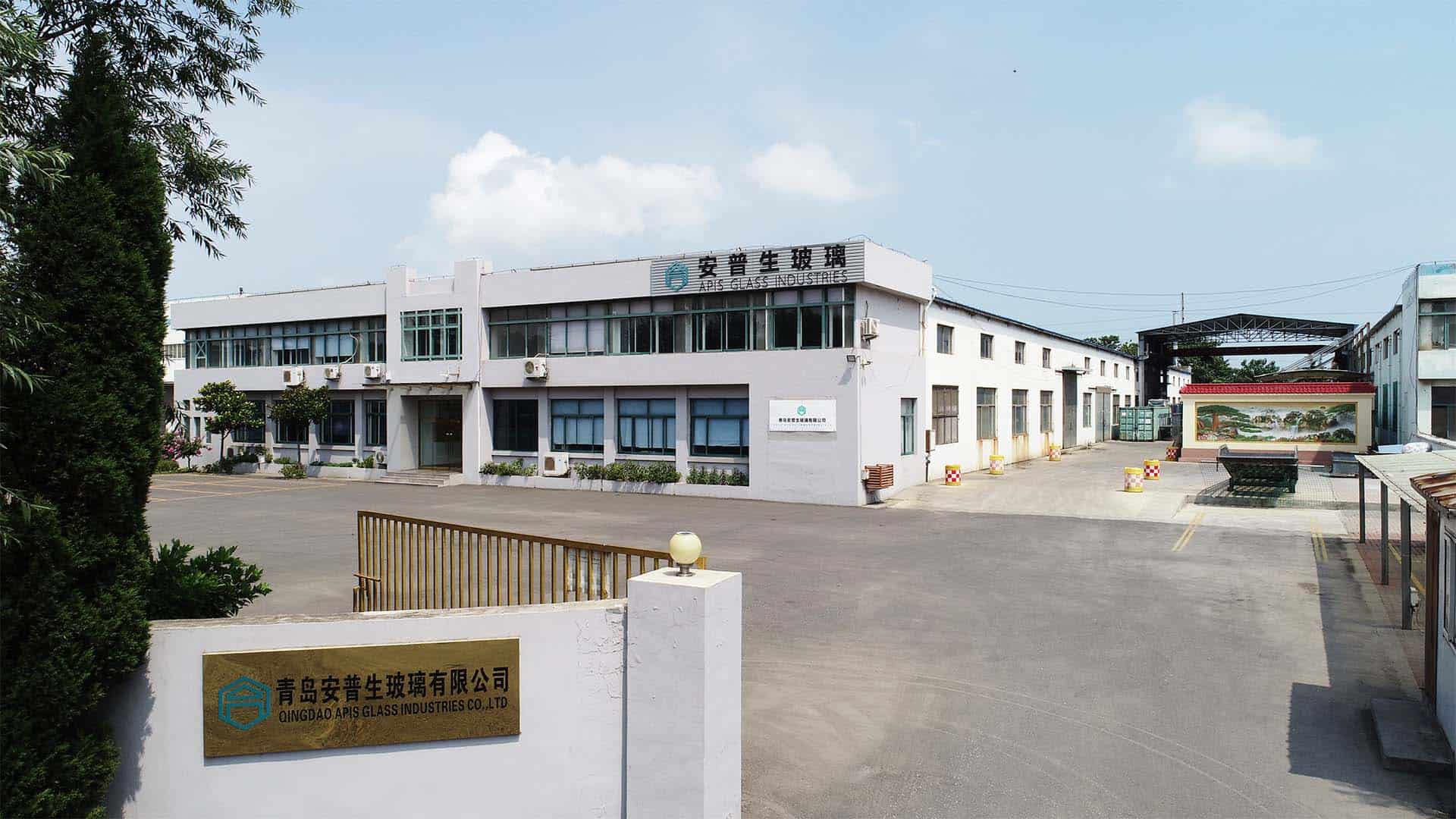 Years tempered glass processing
16 years shower glass and furniture glass processing, we learned a lot from the past, and always stay innovative to provide solutions for your product development.  
Containers exported per year
On Average, we export 440 containers of tempered glass for interior usage per year.   nearly all of these containers are shipped to American and Europe. 
Skilled workers consist of our team
 Our veteran employees over 10 years account for 14%, and those over 5 years account for 35% 
Thanks very much for the support and help of our customers, Apis Glass is growing into a professional glass deep processing company , that can understand and implement the requirements and quality standards of the European and American markets.
IKEA & Apis Glass
---
In 2005, with the full support of IKEA , from equipment purchase and workshop layout to production process and quality control,  Apis started producing tempered glass and frosted glass for furniture
INR & Apis Glass
---
In 2006,  Scandinavia famous Shower cabin brand INR and Apis started cooperation and began to produce shower cabins and tempered glass for them.
Management Exploration
---
With the support of IKEA, we have a good quality level and do not have our own management system.  There is a period of exploration in our management, During this period it is rely on inspection rather than manufacturing qualified quality.
Dulles & Apis Glass
---
In 2014, with the support of our American customer Dulles, we started producing toughened glass of round, square and rectangle tabletop
Improve and Build our own Quality & Management System
---
Since 2017, we have known the direction of quality and management. From weekly plan to weekly budget, from business process to operation process, from employee responsibility to production procedures, from site cleaning to environmental protection and safety, we have carried out a series of explorations and efforts.
Apis Production Quality Management System
---
Now we have formed our own system, manufacturing quality, on-time delivery, qualified packaging, correct shipment, and more importantly, we have a team of employees who have always grown with Apis. Now we can guarantee that every piece of glass or product received by the customer is qualified. 


Apis use the most advanced equipment for glass processing production lines. We regularly inspect and maintain our machines to ensure all of them work at the best conditions, finally process the high precision and exquisite glass for your product.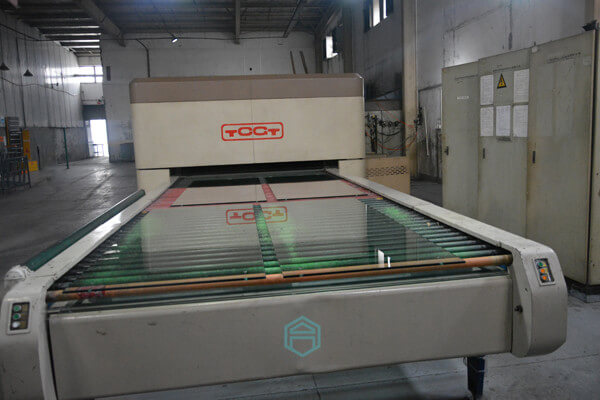 Apis Team & Working Environment
Our sales & marketing team respond quickly, fully confirm customer requirements, and share process information until you receive the perfect product.
Our glass production management in accordance with the weekly plan. Week-list to our employees to ensure efficient and accurate procurement, production, and delivery.
16 years of cooperation with European and American customers. Our workers have been continuously trained with high standard manufacturing and packaging under local regulation.
APIS managed to reduce costs, low inventory, low re-production, one-time qualified production, label and packaging confirmation. Our customers will benefit from hiring us.
Our Glass Products Are Certified
Apis glass are certified with CE and SGCC certificate. We use the most environmentally friendly raw materials, Our workshop is installed with facilities for treating waste water and waste gas, and our printing workshop are equipped with air purification system. It is our mission to protect the environment and our employees.
Mission, Vision, and Value
As a top Chinese glass processing company, APIS glass delivers quality glass product to customers. In the world glass processing business, we are committed to the quality of the whole process: from the selection of qualified glass raw materials, precise glass processing, safe designed packaging, container reinforcement, customer convenience-unloading, handling and usage.
Stay innovative and keep providing solutions for product development and research to ensure that every piece of tempered glass or glass product you received is qualified.
To own dozens of long-term mutual trust partners.
We believe honest and integrity can win employee, supplier and customer long term partnership.
Practical management, we adhere to the long-term principle, believe that slow is fast, and pragmatically improve management scientifically.
We have an experienced and professional sales team to serve you and fully understand your needs. With our 16 years of valuable experience in interior tempered glass, we can better help you and your brand.