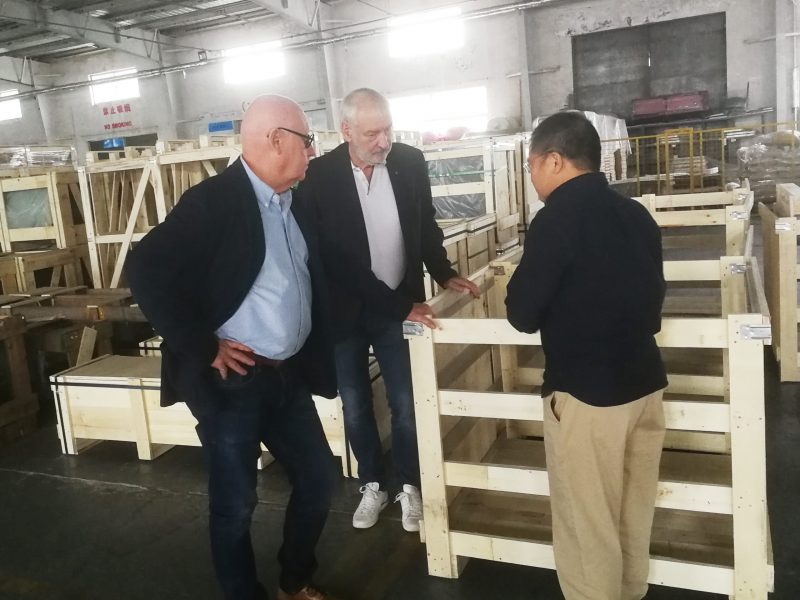 More often than not, companies looking for suppliers focus all their efforts in the way they process their glass and mirror solutions. However, good attention should be given to how glass and mirror are packed and transported.
The most obvious problem when packing and transporting these products is how fragile they are, so it is important for you and your company to make sure your supplier has the right packing method and materials as well as the most suitable transportation for your glass and mirrors.
But fragility is not the only problem you may encounter. There are more factors to consider when glass and mirrors are packed and transported, so let us tell you what they are.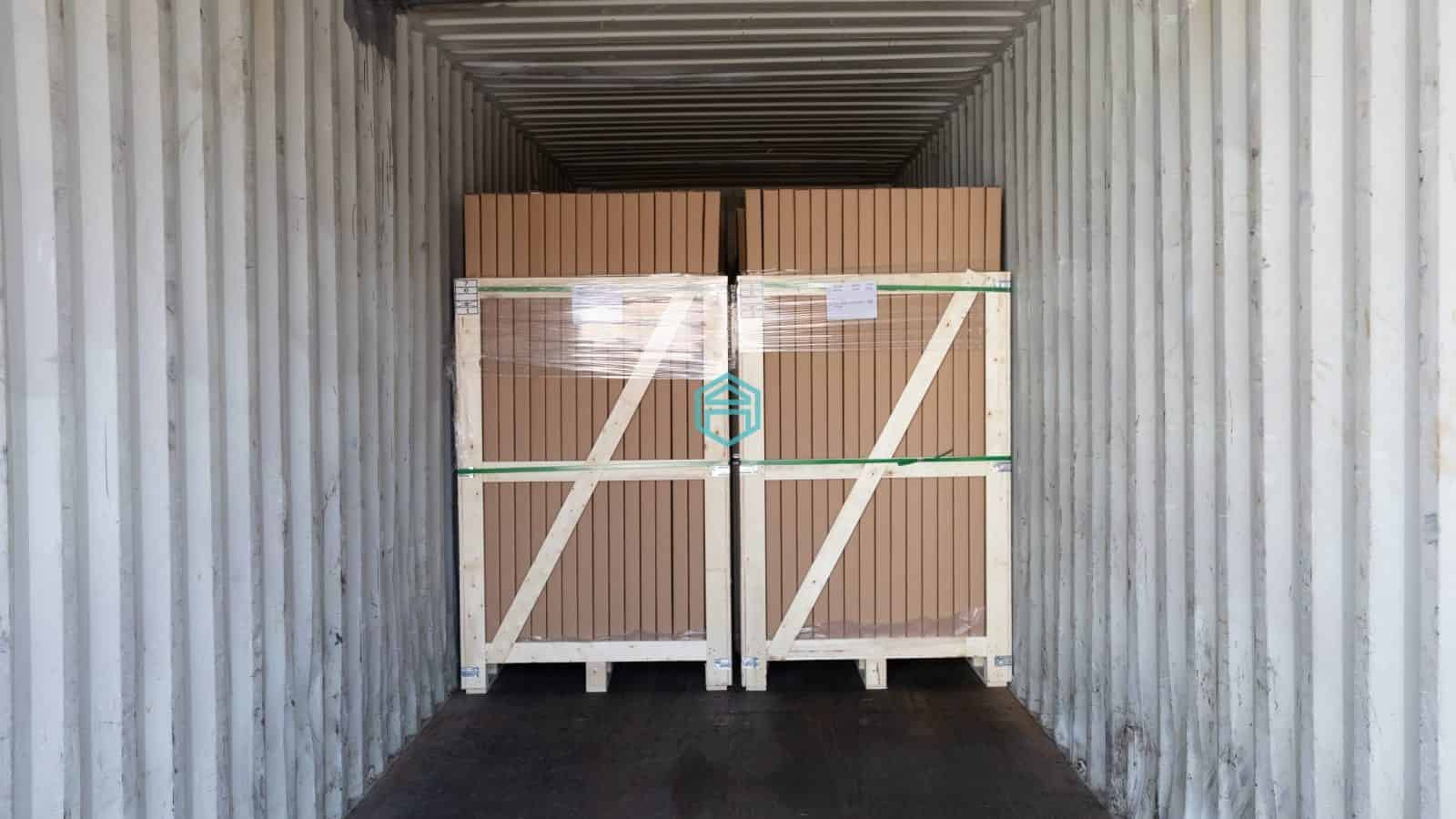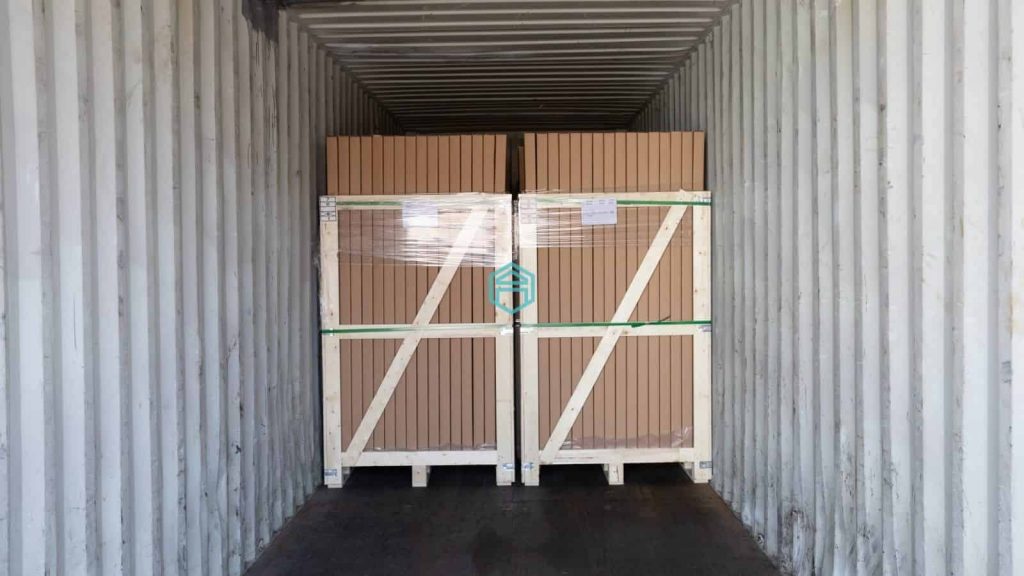 Common Problems With Traditional Packing And Transportation of Glass And Mirror
Everyone know glass and mirrors are fragile goods that can easily break, which is why any supplier will offer packing them with solid wood that will protect them.
The wood is normally used to create crates where the glass and mirrors are placed and fixed. However, using regular wood and only placing the glass and mirrors inside is not all. There are other issues that need attention.
Customs requirements
It is very likely that your supplier is not in the same country as your company. Therefore, when getting your glass and mirror packed and transported, it will need to pass through customs. Since wood is an organic product, most customs require specific qualified wood packing fumigation in order to get into the country.
This means that customs may deemed the crate unqualified to enter the country, and you will not get your glass and mirrors or will have to deal with the associated inconvenience to get it through.
Wood weakening
Depending on the wood used, and the exposure of it to different environments, the wood may suffer degradation which weakens the crate. This is especially visible at the corners of the crate where two pieces of wood are joint together with some kind of nails, thus altering the internal microstructure.
Humidity issues
It has been proven that glass and mirror goods can have a negative reaction to humidity from the exposure environment. Moreover, when being transported, these goods can experience a series of temperature changes that may result in condensation that may increase the level of humidity. This could result in glass becoming moldy which in turns makes the glass to decay.
Container issues
The main problem here could be your supplier not having control over the container. Some suppliers rely on third party transportation services which take the crates and prepare containers by themselves.
If this is the case, the supplier may not be able to guarantee different critical aspects such as:
A clean container before the glass and mirror crates are placed inside. A dirty container can be terrible since dust and other particles could damage the glass and mirror surfaces.
Crates properly fixed inside the container. Can you imagine what could happen if the crates are moving freely inside a container? Of course, reputable transportation services normally take care of this, but can your supplier really guarantee it?
Proper sealing of the container to avoid humidity and contamination to come inside. This can be forgotten because some goods need ventilation when being transported. So, if the container used for your glass and mirrors was previously used to transport that type of goods, that ventilation could let humidity and particles in if not properly sealed.
So, how can your company get the glass and mirror delivered in perfect conditions? You may wonder. The easiest way to answer that question above is by selecting the best glass processing supplier in the market.
Apis Glass And Mirror Packing And Ocean Shipping
Thanks to our 16 years of experience producing and exporting shower glass and furniture glass, we have come to learn what it takes to pack and transport glass and mirrors in perfect conditions. Moreover, by working with top shipping forwarder company in China, we can deliver our glass products in time.
Even more, we take a step further to also guarantee unloading and unpacking your goods at your company's premises is safe and easy.
Here's how we pack and transport glass and mirror for you:
By using plywood instead of solid wood, we make sure there are no troubles with customs due to unqualified fumigation.
We reinforce our crates with steel parts at the corners. This makes up for a stronger and more reliable protection.
We also have a special crate design that makes corners more stable, and we place two whole plywood boards on the sides perpendicular to the glass and mirrors, thus making the crate to keep stable and strong along time.
The glass and mirrors will be completely sealed inside a piece of plastic with desiccant inside, so no glass will become moldy.
We leave a 90 cm gap under the crate so it can be safely and easily handled with a forklift.
The crates are especially designed for power transmission in the case that 2 of them are taken by a forklift simultaneously.
Our crates are sealed with screws which makes it easier than nails for you to unpack.
The glass and mirrors are fastened to the crate to make sure the glass does not come out and hurt you while unpacking.
We also fasten the crate with belts to make it even stronger.
We fix packages and crates inside the containers with thousands of container loading experience.
Containers are thoroughly cleaned and ventilation is sealed before loading to ensure a suitable environment for the glass and mirror.
Crates are fixed at all sides to guarantee in remains still during transportation. This is done with both wood blocks and steel belts.
We also add extra desiccant inside the container to reinforce the dryness of the environment.
There you have it. This is how we make sure you get your glass and mirrors in perfect conditions without trouble. If you are looking for a glass supplier to build a competitive and reputable brand, look no further. Apis Glass is your go-to solution.
Of course, if you are in doubt or would like to learn more about our offerings and how we can help you and your business to increase profitability and competitiveness, contact us now.
Our experienced and professional sales team is always ready to help you and will use our 16 years of valuable experience to understand your company's needs and offer you the most relevant solution.